Contact us
La Rochelle Île de Ré (La Rochelle)
Sotheby's International Realty
9, rue Saint Yon
17000 La Rochelle, France
La Rochelle Île de Ré (Île de Ré)
Sotheby's International Realty
33, rue de Sully
17410 Saint Martin de Ré, France
Royan Ile d'Oléron
Sotheby's International Realty
42, rue Gambetta
17200 Royan, France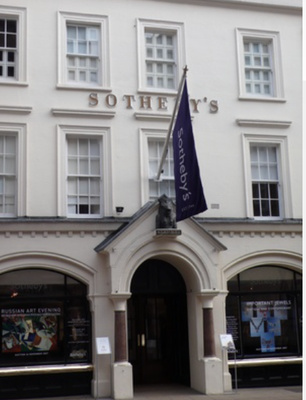 Exclusive brand and upscale network

Founded in 1744, Sotheby's is the oldest and most prestigious auction house in the world. It was at the end of the 1950s that she orchestrated a unique sale of Impressionist and Modern art collections which subsequently became widely referenced, exerting a certain influence in the art world.

In line with this development, and to meet the demands of a loyal clientele, the Sotheby's International Realty® brand was founded in 1976.

Under the general direction of Alexander Kraft since 2005, the agencies of Sotheby's International Realty France and Monaco, although all managed independently, offer a unique and quality service, responding to a shared charter of ethics, confidentiality, commitment, and efficiency. Sotheby's International Realty is linked to 90 Sotheby's® auction houses, thus offering the most prestigious file of international clients.

We provide our customers with a unique combination of know-how and local and international expertise, offering exceptional connections in favor of ever more optimized transactions.

With more than 65 agencies, the entire Sotheby's International Realty network will be able to support you in your real estate projects and help you find the property that suits you or the real estate investment you are looking for.